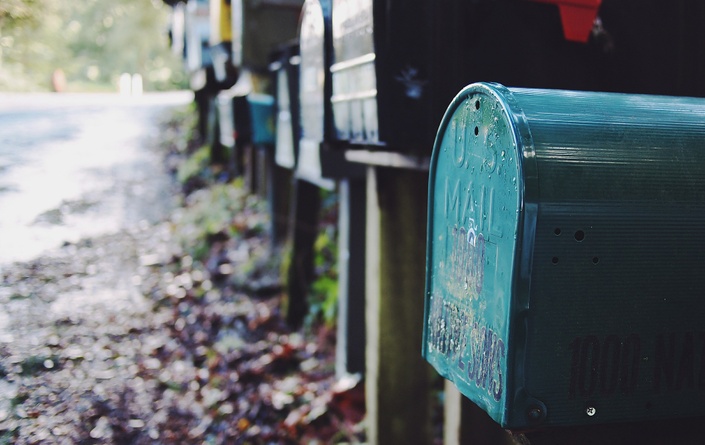 10 Minute Email Marketing Hacks EBOOK
37 easy email marketing boosts that take 10 minutes or less!
We all know how important email marketing is...
It gets one time blog visitors to come back again, it turns casual readers into raving superfans, and it converts subscribers into buyers! It's also a hugely effective way to future-proof your blog against all those pesky algorithm changes...
Buuuut, it's so often the task that gets put off until 'tomorrow'... and then the next day... and then the next... and somehow it just doesn't quite get done...
But what if there was a way to get email marketing done on the sly? To somehow fit email marketing in, almost without noticing it?

Enter 10 Minute Email Marketing Hacks!
In this ebook I am sharing with you 37 small-but-impactful email marketing improvements you can make - each of which will take you 10 minutes or less.
So now you can use all those odd spare moments of time productively to improve your email marketing, grow your email list and FINALLY cross 'sort out email marketing' off your to do list!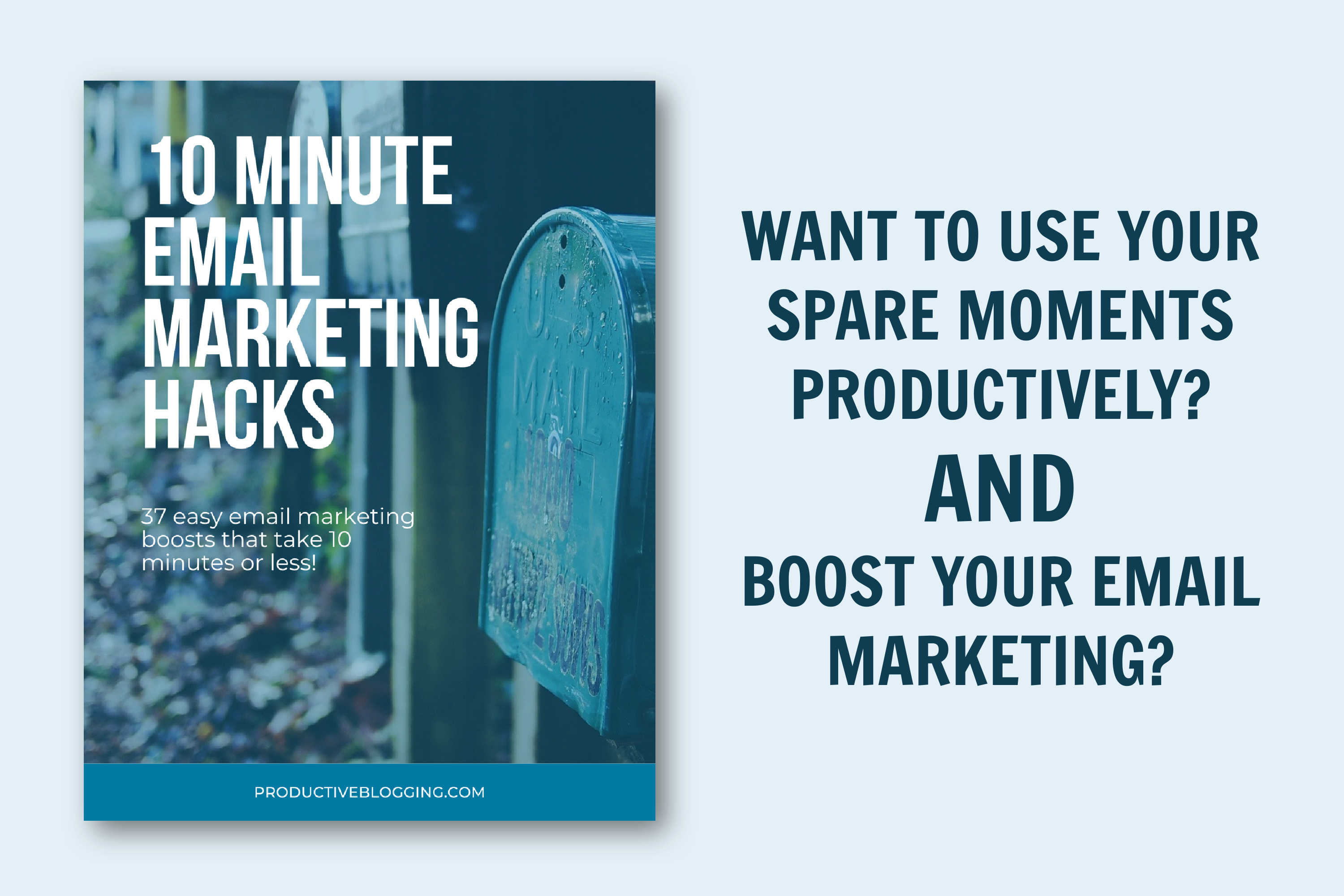 Frequently Asked Questions
1. Is this a course or a book?
10 Minute Email Marketing Hacks is an EBOOK, which comes as a PDF DOWNLOAD. The book contains 37 email marketing hacks - each of which should take 10 minutes or less to do.
2. Will I get a physical copy of the book?
No - this is an ebook. But you can print it off if you want to!
3. How can I get access to this ebook?
Once you've paid for the ebook, you'll get instant access to the PDF file. Simply download your copy and save it to your computer, tablet, or phone!
4. Are there refunds available?
Unfortunately, no. Due to the downloadable nature of this product, there aren't any refunds. All sales are final.
5. Is there any support?
When you purchase 10 Minute Email Marketing Hacks, you'll get a special invite to join my exclusive student-only group: the Productive Blogging Inner Circle, where you can ask questions, share tips, chat with like-minded bloggers and celebrate successes!
Your Instructor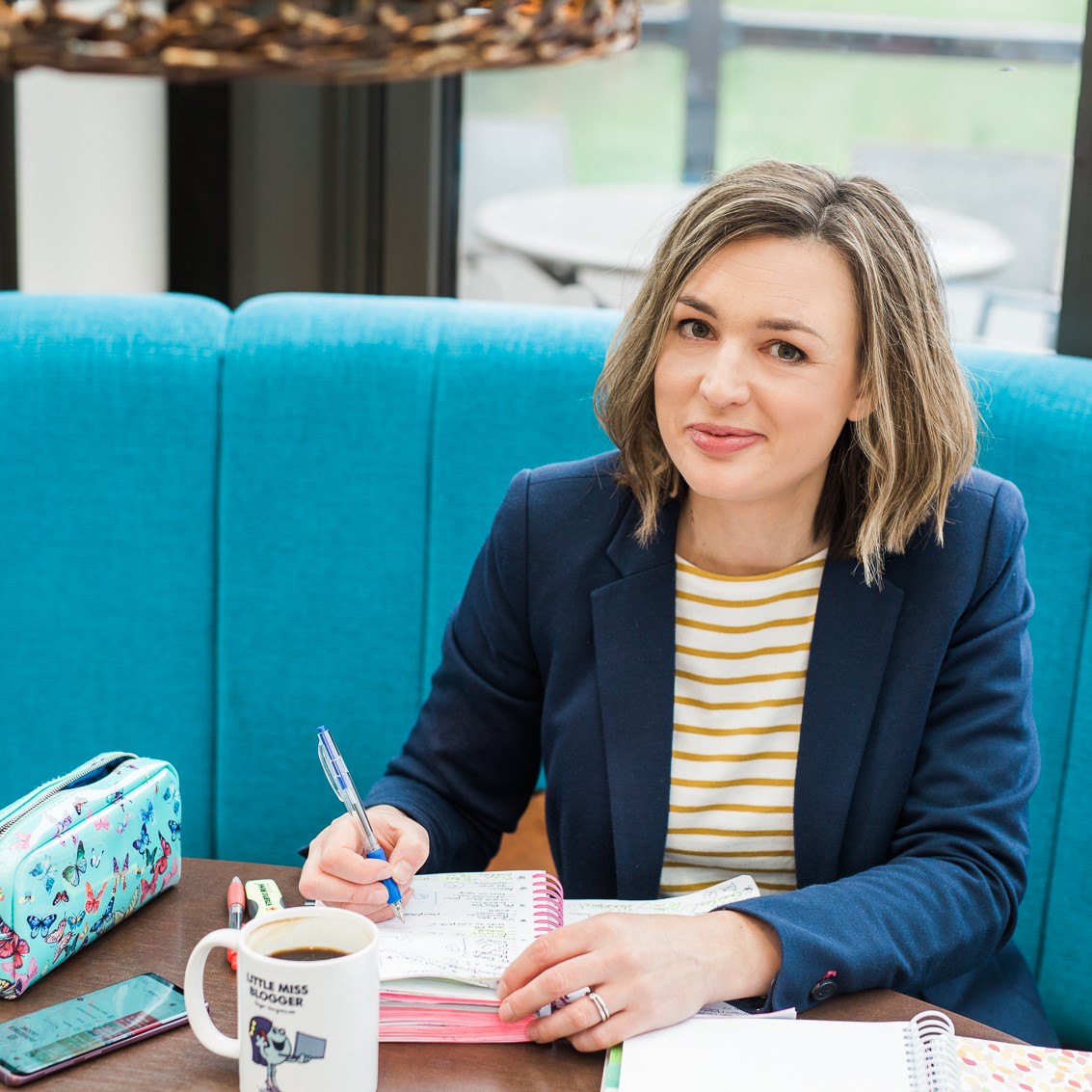 Eb Gargano is a professional blogger who blogs at easypeasyfoodie.com and productiveblogging.com.
Drawing on her business and marketing background, she has turned blogging into a successful career. Known as 'the organised blogger' in blogging circles, she is passionate about sharing her business, blogging and productivity tips and seeing bloggers turn their blogs into successful businesses, without burning out.
She lives in Sussex, in the UK, with her husband and two children (aged 13 and 15), and when not blogging, she can be found cycling through the beautiful Sussex countryside with her family or curled up on the sofa with a good book. Learn more about Eb >>