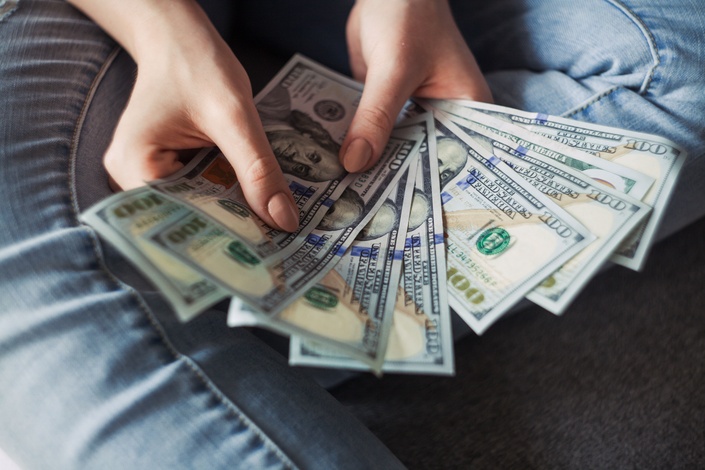 The Money Plan EBOOK
A 7 step plan to take your blog from money-suck to money-maker, without having to work 24/7 or sell your soul!
ARE YOU FED UP WITH WORKING SUPER HARD ON YOUR BLOG AND NOT SEEING A RETURN?
Are you sick and tired of that stomach drop feeling when Google announces YET ANOTHER algorithm update?
Do you look at your Google Analytics / Mediavine dashboard through one eye, for fear of what you might find there?
Are you dreading the ending of 3rd party cookies?
Does every new curveball leave you feeling like you want to cut your losses and throw in the towel?
If so, you are not alone. Making money from a blog has become harder, more competitive, less passive and less reliable over the last few years… And increased competition, together with future threats to RPMs and affiliate income, make the current model of blogging ever more precarious and ever harder to win at.
But what if there was an alternative? What if it was possible to make good money from blogging without having to constantly feed the content monster, without having to write cookie cutter blog posts on topics that don't light you up, and without living in fear of the next Google update?
What if it was possible to focus the majority of your time and efforts on the things that light you up, on serving your people and on building your tribe?
What if it was possible to get back to those times when blogging was a joy and you looked forward to hitting the keyboard to share your passions every day?
Well, it is…
Enter THE MONEY PLAN!
In this ebook I am sharing with you a very simple, but incredibly effective formula to take your blog from money-suck to money-maker. You'll learn...
The 2 BIG REASONS why blogging reality doesn't match up to the dream
How the dream is possible if you embrace the THIRD EVOLUTION in blogging
Why you shouldn't throw the BABY out with the BATHWATER
How to be free from depending on BORROWED TRAFFIC and relying on other people's platforms
The 2 BIG MINDSET SHIFTS you'll need to make if you want to attract the RIGHT people to your blog
How to set things up so blogging is FUN again
My 7 STEP PLAN to take your blog from money-suck to money-maker, WITHOUT having to work 24/7 or sell your soul!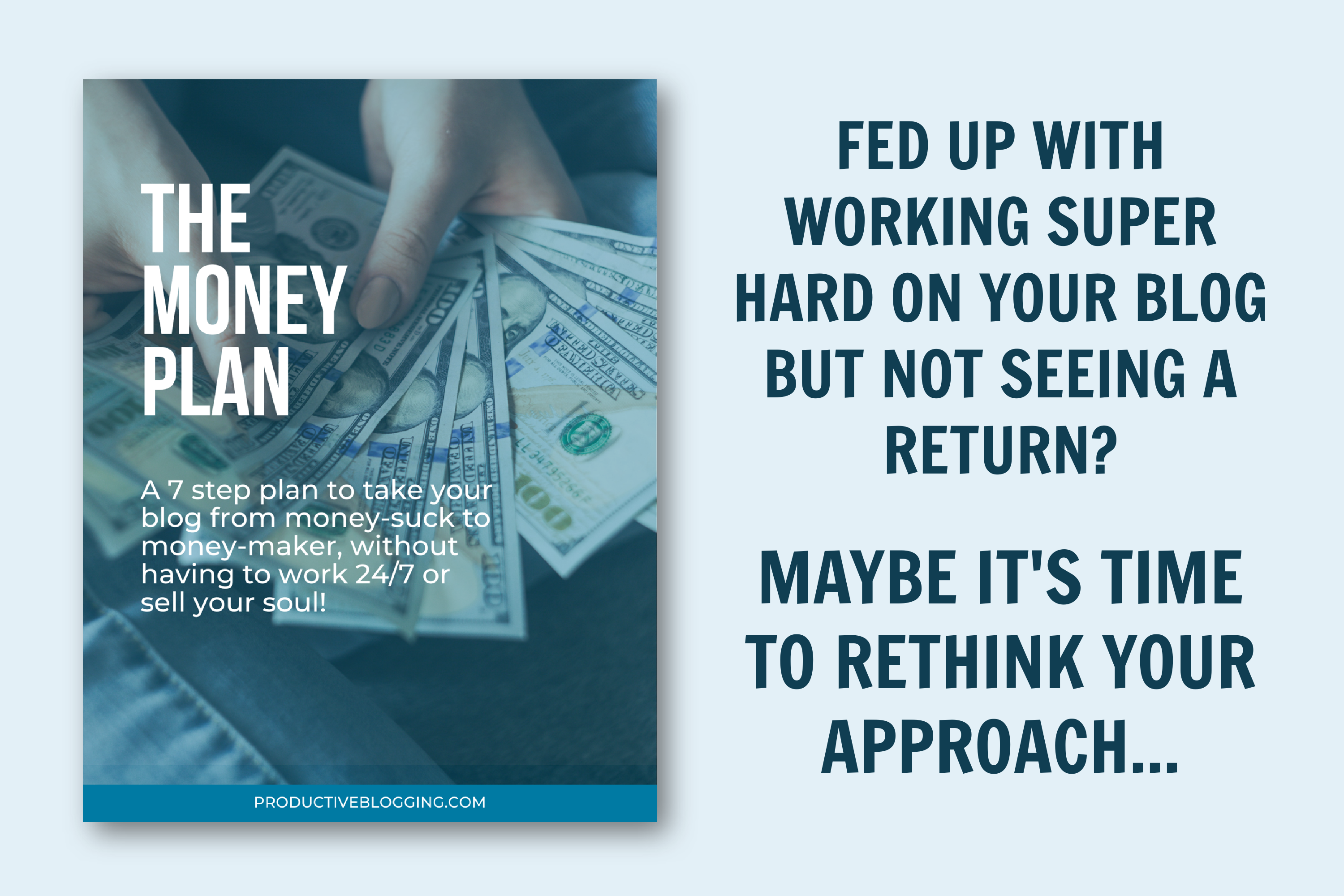 Frequently Asked Questions
1. Is this a course or a book?
THE MONEY PLAN is an EBOOK, which comes as a PDF DOWNLOAD.
2. Will I get a physical copy of the book?
No - this is an ebook. But you can print it off if you want to!
3. How can I get access to this ebook?
Once you've paid for the ebook, you'll get instant access to the PDF file. Simply download your copy and save it to your computer, tablet or phone!
4. Are there refunds available?
Unfortunately, no. Due to the downloadable nature of this product, there aren't any refunds. All sales are final.
5. Is there any support?
When you purchase THE MONEY PLAN, you'll get a special invite to join my exclusive student-only group: the Productive Blogging Inner Circle, where you can ask questions, share tips, chat with like-minded bloggers and celebrate successes!
Your Instructor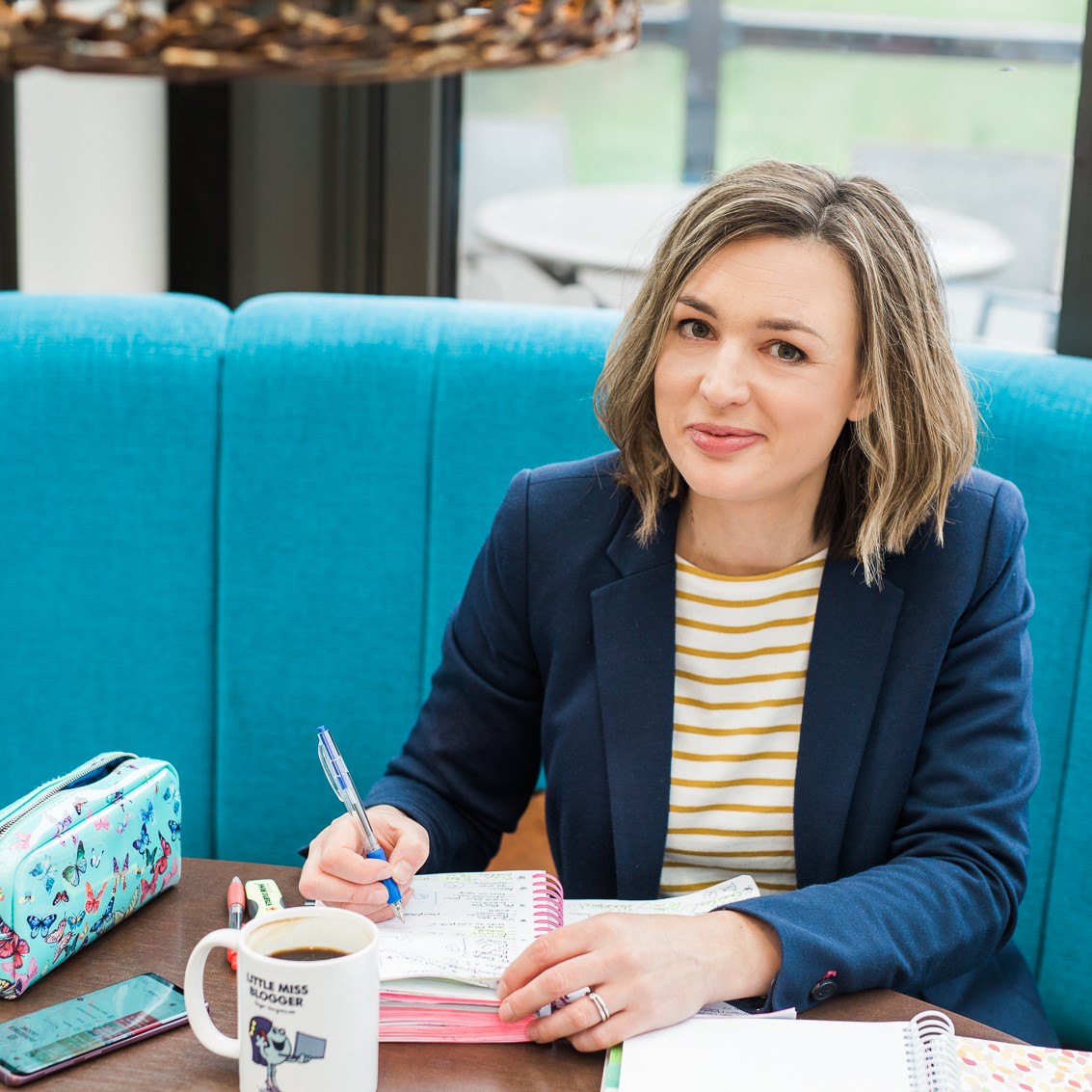 Eb Gargano is a professional blogger who blogs at easypeasyfoodie.com and productiveblogging.com.
Drawing on her business and marketing background, she has turned blogging into a successful career. Known as 'the organised blogger' in blogging circles, she is passionate about sharing her business, blogging and productivity tips and seeing bloggers turn their blogs into successful businesses, without burning out.
She lives in Sussex, in the UK, with her husband and two children (aged 13 and 15), and when not blogging, she can be found cycling through the beautiful Sussex countryside with her family or curled up on the sofa with a good book. Learn more about Eb >>